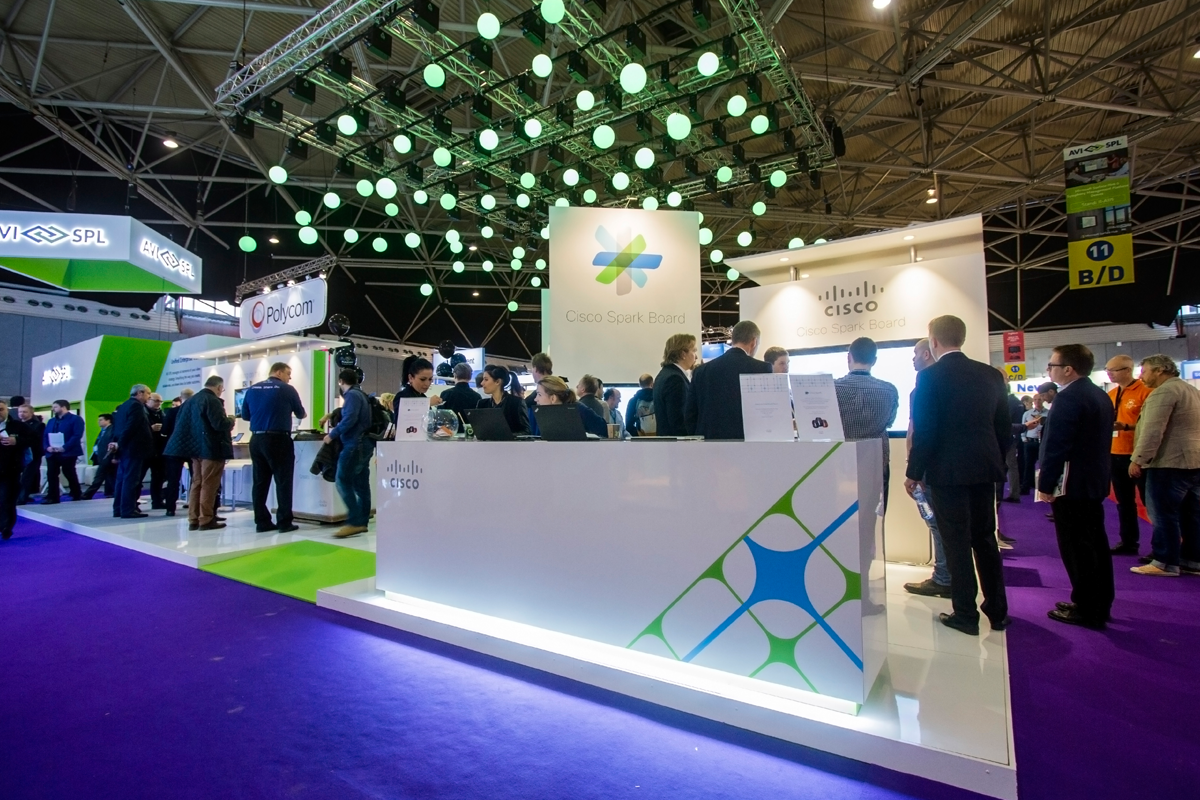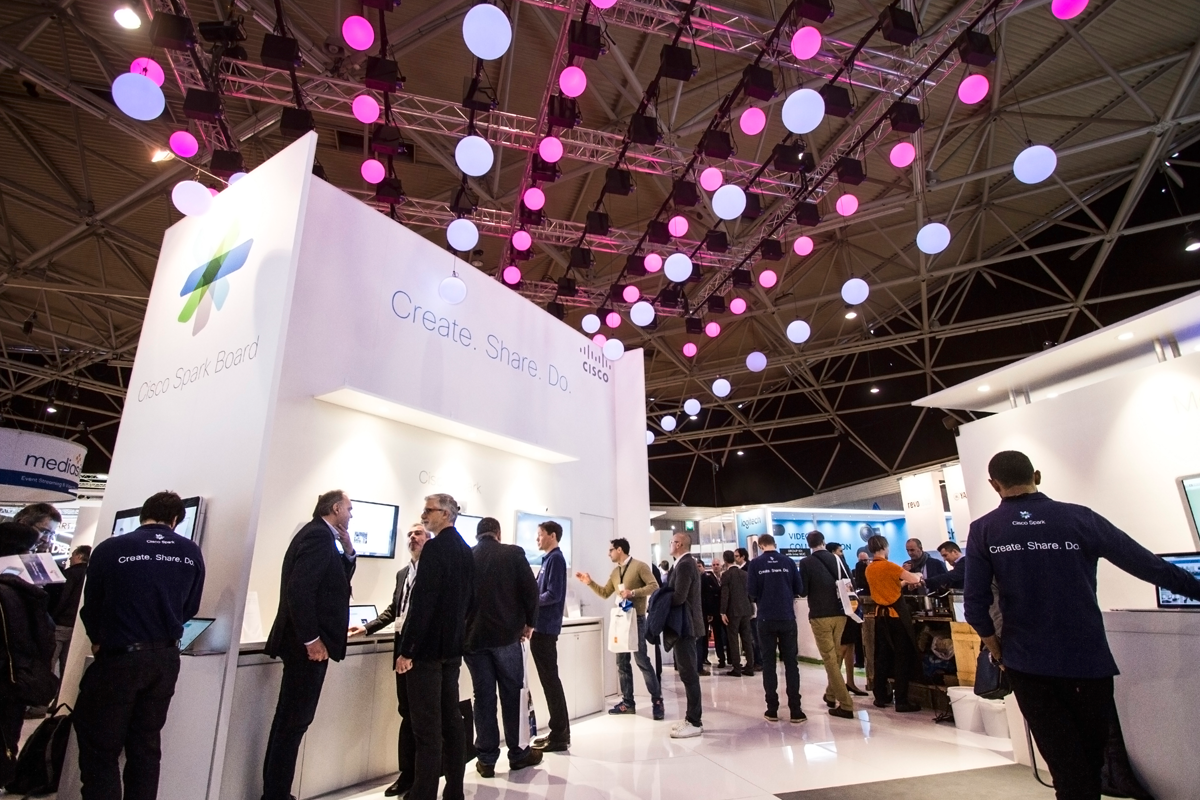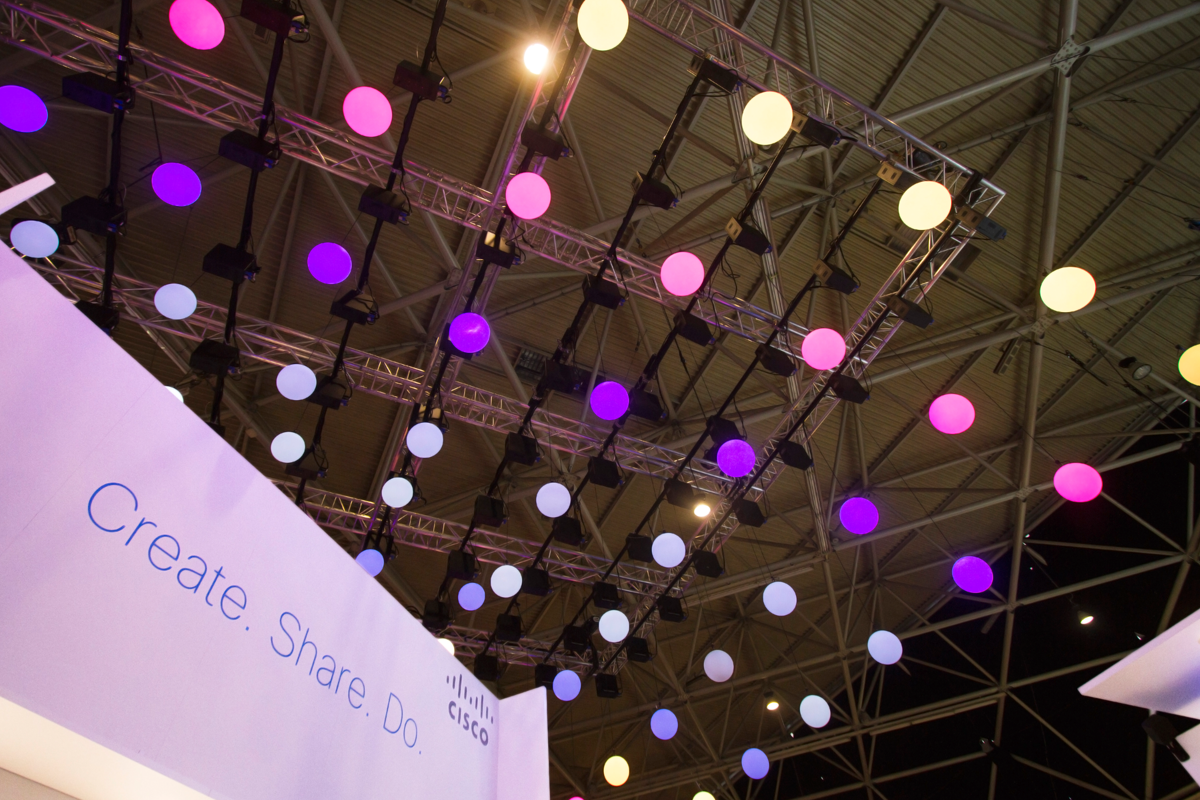 ---
Client : Cisco Spark
Fair : Integrated Systems Europe
Location : RAI Amsterdam
For the client Cisco, Plaat Stand- en Interieurbouw developed in cooperation with George P. Johnson from the USA an island stand of 80m2 where the moving roof was a 'trigger' as eye-catcher.
On ground level the products were presented including the latest innovation 'Sparkboard', a multimedia screen for team meetings.
The roof consisted of 81 independently switched LED bulbs through which a creative game of form and color moved above the stand. Cisco was able to choose from 20 programs to vary the color and movement of the roof.